Guadeloupe is full of places to visit, activities at sea, in the mountains or in the forest, landscapes as varied as they are exceptional and of course a wide choice of dream beaches. Here are our favorite places, those where we enjoy visiting regularly.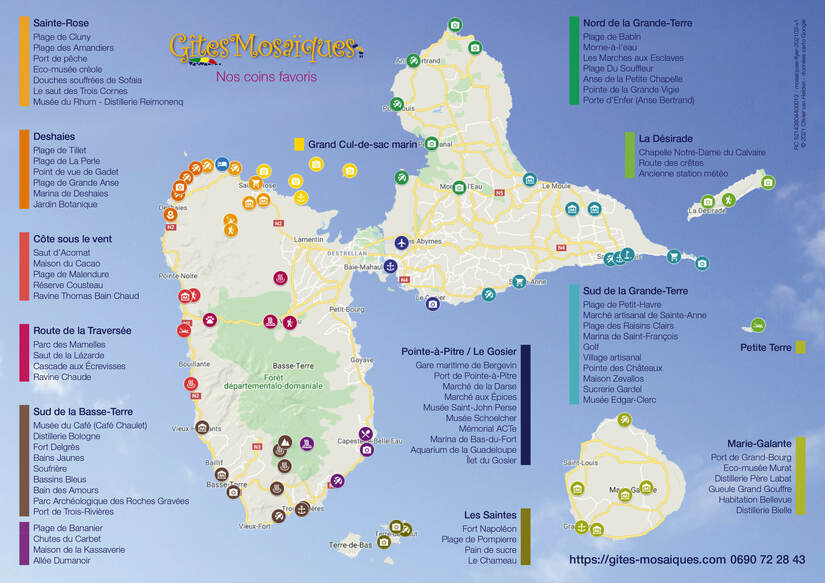 Guadeloupe is an archipelago of the West Indies, bordered on one side by the Caribbean Sea, on the other by the Atlantic Ocean. It enjoys an exceptional tropical climate: an average temperature of 28 ° and a very low variation throughout the year make it a dream destination for a stay in the sun.
Equipped with dozens of beaches among the most beautiful in the world, Guadeloupe also benefits from landscapes as varied as they are exceptional with in particular the mountains and the tropical forest of Basse-Terre, the picturesque destinations of Saintes or the famous Marie-Galante. The reasons for choosing Guadeloupe as a destination extend far beyond dream beaches and agricultural rum!
French overseas department, Guadeloupe is accessible without a visa by all European citizens in possession of a valid identity document (identity card or passport).